DIRECT MAIL CAMPAIGN
An example of our work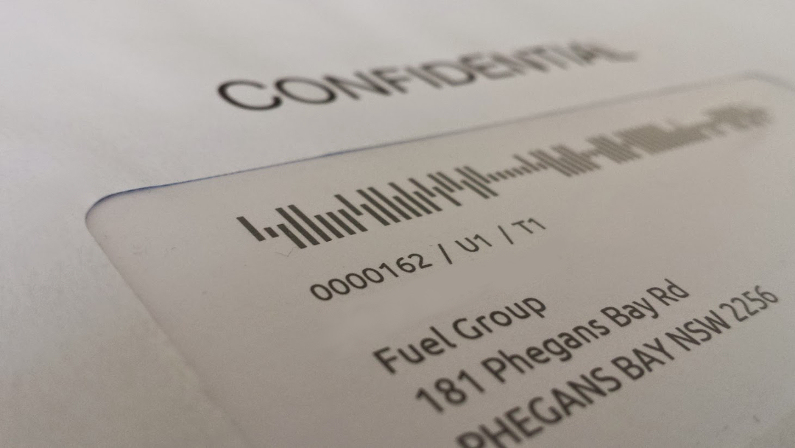 PROJECT: DIRECT MAIL CAMPAIGN
Our client required a weekly direct mail campaign to start as soon as possible. We prepared a quote within 24 hours, called the next day to go over any questions. They came on board that week.
We had their letterheads and envelopes offset printed for them as fast as we could. We then laser printed the personalised message and addressing onto the letterheads. From there the job went to the folding, collating and inserting section where the job was prepared for lodgement with Australia Post.
They asked us to also manage the return to senders and clean their database to ensure the best possible ROI on their direct mail campaigns.
Since starting with them in December 2013 we have now completed over 40 mail outs over a 12 month period.
Due to the nature of saving when purchasing in bulk, we now print a large quantity of letterheads, envelopes and DL cards so we can store them and pass the savings onto our client.
Some of the ideas we have come up with to help them improve their ROI include using a specific timed offer, testing copy on the envelope, and split testing headlines. We helped them design and then printed the DL cards that are used in their direct mail campaigns and have assisted them with copy writing their mail pieces.
Another recommendation we had was to test QR codes. We have just started using QR codes in the last few campaigns to see if it increases website traffic and conversions. The QR codes were set up using the ZXing Project, Google's URL Builder, and the Google URL Shortener. This allowed us to set up campaigns that could be tracked in Google Analytics so we could see how many people scanned the QR code. We could also see what pages they visited on the website. Additionally we set up goals on Google Analytics so we could see whether they performed certain actions on the website.
All in all their mail out campaigns have been a great success. Part of this success can be attributed to their willingness to try new things and most importantly track and test what does and doesn't work.
Was the client happy with our services you ask? Well since starting with their mail out campaigns we have also redeveloped their website, manage their website maintenance, we print all of their office stationary, manage their Google Adwords and Facebook advertising and also advise on other areas of marketing. We love working with them, and if we go off the amount of work they have given us, we think they like working with us as well.
Copy writing
Offset printing
Digital variable laser printing
Database management
Folding, collating and inserting
Australia Post Management
QR Codes
Split Testing
Google Analytics Integration
GREAT IDEAS THAT HELPED THEM INCREASE ROI
GET A QUOTE
Do you have a mail out coming up that you would like some assistance with? If you get us involved at the conception stage, there is a good chance that we can also help you reduce your costs and you increase your ROI.
If you would like to receive the type of service we described above, please don't hesitate to give us a call on 02 4306 0583 or click below to send through your details.
MORE EXAMPLES OF OUR WORK