BROCHURE PRINTING JOB
An example of our work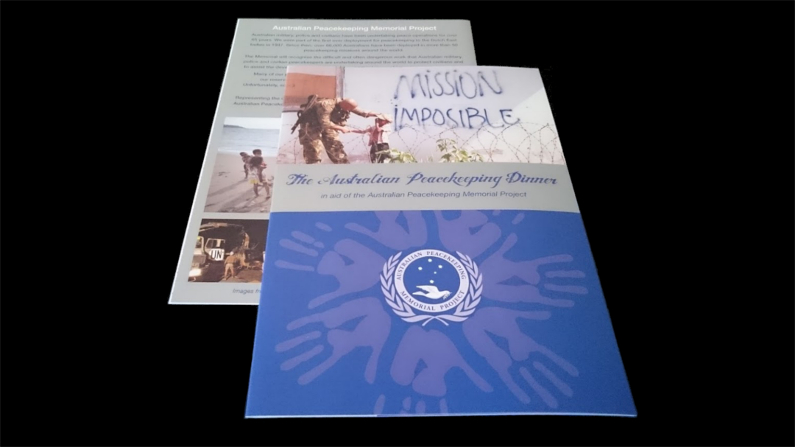 PROJECT: BROCHURE PRINTING JOB
Our client needed to get a brochure printing job done for an invitation that was part of a bulk mail campaign for a fundraising event.
The brochure printing job consisted of 4500 x A5 4pp brochures printed in CMYK + silver pms.
As the brochure was an invitation it was printed on 300gsm stock which is a high quality stock. Our client wanted to make sure that they didn't feel flimsy and cheap.
There was 2 folds. One for the middle and one that was perforated for RSVP's to be sent in.
As we also did the mail out we also supplied the C5 envelopes and had the RTS and postage paid indicia printed on them. The C5 envelopes had the addressing inkjetted onto them. We just then needed to insert the invitations into the envelopes and sort them ready for post.
We then lodged the mail out with Australia Post on behalf of our client.
The job went well with the client extremely happy with how the invitations turned out. The silver PMS colour really made the graphics and text pop.
GET A QUOTE
If you would like to receive the type of service we described above give us a call on 02 4306 0583 or click below to send through your details.
MORE EXAMPLES OF OUR WORK