SMS MARKETING SERVICE
Quick messages straight to their pocket
Fuel Group has access to some of the most sophisticated yet user friendly SMS gateway services available today.
Some of the areas that our SMS gateway service can be used for include SMS marketing, SMS notifications, SMS reminders, SMS voting campaigns and SMS feedback campaigns.
We can also connect and create real-time participation entertainment on stadium big screens, on-air broadcasts, live event displays or web streams. With our easy-to-use interface, you can create promotional campaigns and show the results immediately with unique and engaging graphs.
There is no loading of software onto pc's, just log onto the internet and get started.
Our SMS gateway can be used in a myriad of ways. Some examples include:
SMS marketing message example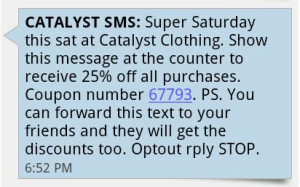 SMS marketing event example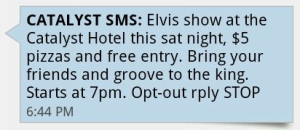 SMS Notifications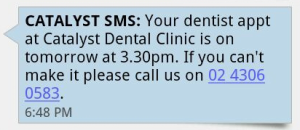 SMS data capture
Utilise in store POS material to drive sign ups to your VIP SMS club. One way to exponentially do this is to offer a special such as a dollar value or percentage off when they sign up in store.
SMS viral marketing
"Catalyst Clothes. Check out our new video on our summer clothing line – youtube.com/linkhere. Opt out reply stop"
Why you should be using  SMS in your business
• Open rates of 95% compared to 20-30% for emails
• Easy to track your ROI
• Access the device people have with them all the time
• Send specials, sales details, or percentage or dollar off coupons
• Notify customers of special events
• Keep customers up to date with new developments
• Send a link to your website, Facebook page or YouTube for viral marketing
• Easy to incorporate sms into other marketing mediums/channels such as radio, TV, print, internet
Remember, the more you track campaigns the more you will be able to tweak future campaigns to increase your ROI.
As well as offering a bulk SMS gateway you can also utilise our expertise to implement proven techniques to increase your ROI on your marketing campaigns.
If you have any questions, or would like a find out how SMS Marketing can help your business give us a call now on 02 4306 0583.